Today is BREAD Sunday at North Church, so our children computers this prayer during the children's time portion of our worship. They talked about how BREAD helps our community, and how we can support BREAD. This is their prayer:
Dear God,
Help us build a community where all people feel welcomed, where we listen to each other, where all people has a home, where everyone gets education, we all get food (ice cream especially), everyone is kind to each other, where we all are family, every body feels loved, and where theres freedom of speech.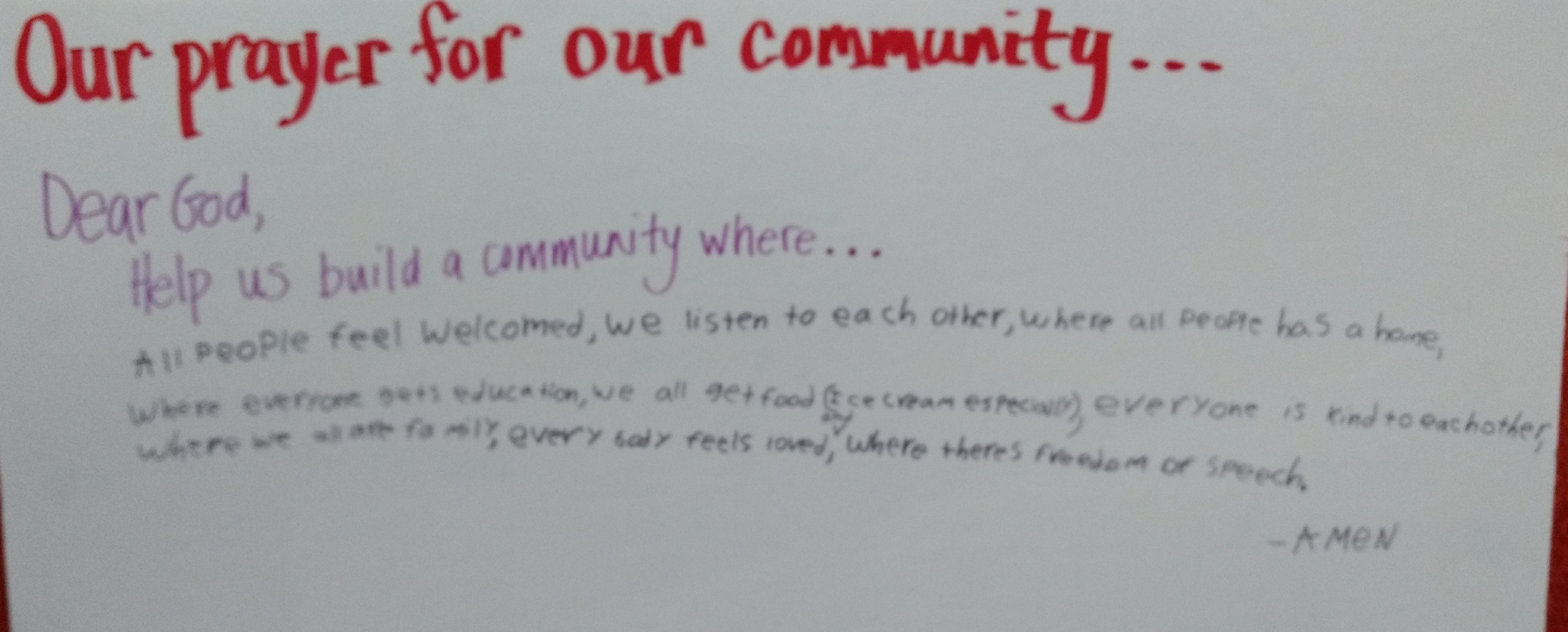 Upcoming events for BREAD:
House meetings our congregation during the month of October. These sacred conversations will provide a space to get to know people in our congregation, strengthen relationships, talk about serious community problems, and give you more information on the work of the Justice Ministry or Rodef Tzedek Network. Please contact the leaders of the Justice Ministry or Rodef Tzedek Network in your congregation for more details.
Join North Church at the BREAD Annual Assembly!
Monday, November 13th
7:00 p.m.
Christ the King Catholic Church
2777 E. Livingston Ave.
Columbus, OH 43209
We'll celebrate Investment Drive accomplishments, hear updates from BREAD leaders and local officials on campaigns to implement solutions to community problems, hear testimonies from BREAD leaders, and vote on the next community problem that we'll tackle.