It's my pleasure to announce the

Sixth Biennial North Church

Fiesta

Dinner

on

Saturday, February 3, 6:00 to 8:00 PM!

Hold onto your seats. Don't jump up to run to the phone to make your

reservations just yet. There's plenty of time to sign up

and

get in on all the fun. Let me fill you in on the plans…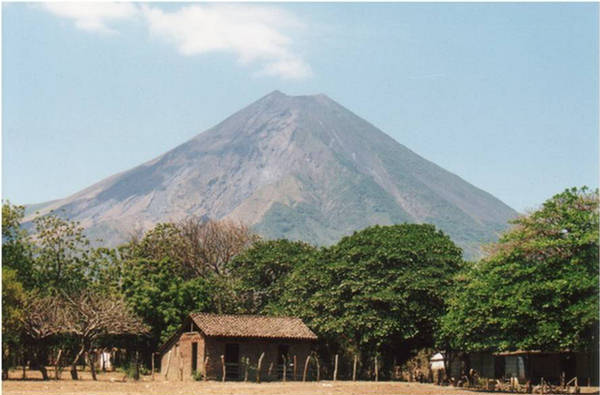 Every two years, a mission team from North Church make plans to head down to Masaya, Nicaragua to join with the Chacocente Community in work, community building and having lots of fun. Since 2008, we have been getting to know members of eight families that at one time lived on the Managua dump and have since built a wonderful little comunidad. Indeed these eight families decide what work will be doing and lead us in the projects we undertake. Over 30 North Church community members have made the trip down during the five trips accomplished thus far. Each year, our small group of intrepid travelers work hard to prepare for the trip. This year, we started making plans nearly ten months before our flight to Managua on June 6, 2018. Our leaders, Kim Heimlich and Chris Isaacs, made a reservation with the Chacocente leaders last summer to ensure that they'd be ready to host us June 6 to 15.
A big part of our preparation is including our North Church family in the planning for the trip and immersing you in Nicaraguan culture. The kick off for this participation opportunity is a highlight of the North Church Community calendar: the magnificent Fiesta Dinner. You won't want to miss it! The food is delicious and will help you to feel transported to Chacocente. Our menu looks to be as delightful as it was two years ago…
Aperitivo
Chips & Homemade Salsa
Ensalada
Cucumber and Tomato Salad, Fresh Piña
Entrée
Picadillo Beef, White Rice, PintoGallo (beans & rice), Black Beans, Mac & Cheese
Desierto
Tres Leche Cake (an incredible, sweet concoction that is well worth the wait)
Bebidas
Punch, Franklin County Agua, Decaffeinated Cafe
After dinner, we will share an entertaining program that will help you understand why we have been making this trip every two years and why we are eager to return once again. Travelers past and present will share exciting stories from our past trips and give you a preview of what we are planning for this trip. Generally we say that what happens in Masaya, stays in Masaya, but we just might spill a few secrets on this special evening.
It is one of our primary goals to take along young people, so that they may expand their perspective on la creación de Dios. Rumor has it that a few travelers from past years are tempted to join us on our next trip. Perhaps we'll be able to announce an addition or two to our group at the Fiesta. Even if you've never traveled with us, there's still time to sign up to come along on the trip between now and the dinner.
Even if you are unable to make the trip down to Masaya, we hope you'll come to the dinner to learn more about this important outreach and educational experience that is central to what makes North Church special.
Call Susan Kinzer now to make your reservations. We need to hear from you by noon on January 26 to make sure we have enough Tres Leche cake prepared to fill you up!